¿What is "Kawaii"?
In recent years, the Japanese word kawaii has been released internationally. It is almost always written in hiragana, but the actual characters of the word kawaii are roughly translated as "you have to love it." Now can you guess what it means? In Spanish kawaii means cute, pretty, adorable, or lovely. Lately, although it maintains a feminine hue in most situations, kawaii can be used to refer to an object, some action, a fashion choice, a facial expression or even for a "way of being", which is as a whole , endearing. There are even words that have deviated from the original idea of ​​kawaii. A popular example is '' kimo-kawaii '' or something that's raro 'weird but rather cute." Many people use this term to refer to things like insects, or even the giant Japanese river salamander. Or bus 'busu-kawaii" ('' ugly cute ") for anything that' 'is so ugly that it becomes pretty"
.
The main thing about cute: kawaii characters
Through popular anime characters, it is the main way you can find yourself with Japanese kawaii culture, and many of them become representatives of kawaii culture in the world.
Hello Kitty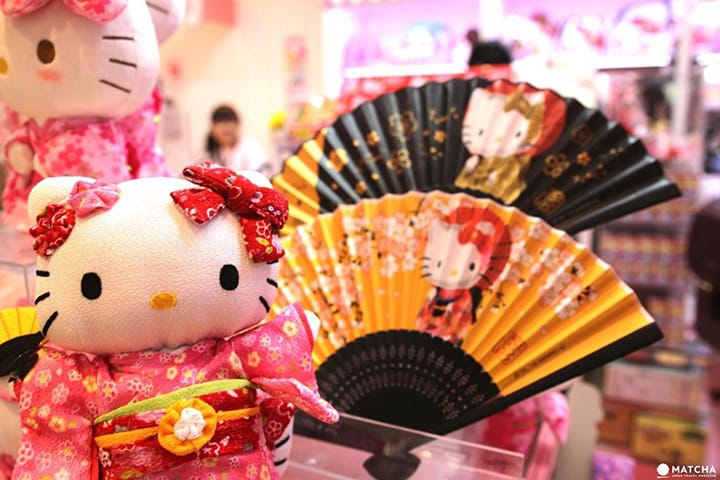 Perhaps the most famous of the Japanese characters. Hello Kitty, designed by Sanrio, is a character of an anthropomorphic kitten. Its main feature is the red ribbon on the right side of its head.
Pokémon
From the Nintendo game with the same name, Pokémon appear in all kinds of environments – they live in mountains, oceans, jungles, caves and many other places – and there are hundreds of Pokémon species that appear in different media from comics to television series , movies and more. Pikachu is probably the most famous Pokémon.
Totoro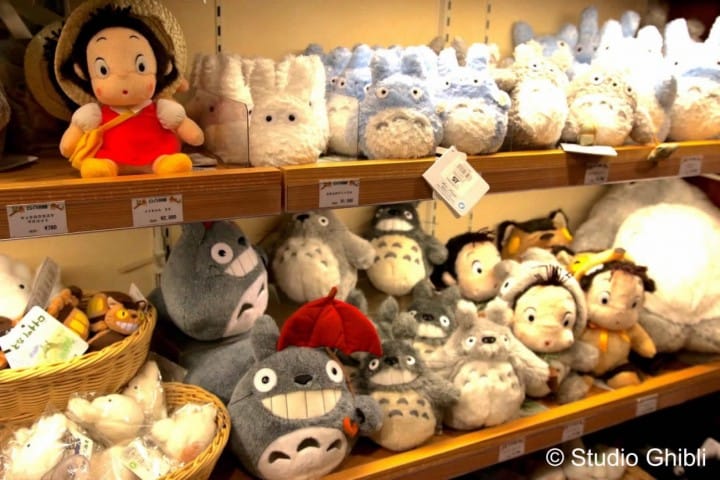 Totoro, from the studio "My Neighbor Totoro" by Studio Ghibli, is two meters high and looks a lot like a horned owl. He is the forest master and can use magic. He is also the first character that comes to mind when Ghibli's name is heard.
Doraemon
Doraemon is a robot cat of the future that has a repertoire of special artifacts that helps Nobita, a student who always has very bad luck. Doraemon's special features are his blue body, his red nose and his rattlesnake collar.
Other incredibly popular characters include Gudetama, a lazy and selfless egg; Kapibara-san, a capybara that loves onsens and grass; and Jibanyan, a ghost cat from the popular Yokai Watch franchise.
Yuru-chara (personajes mascota)
Yuru-chara are pet characters that are created specifically to promote an area, an event or an organization; His job is usually to advertise well-known regional products and tourist places. They do not have a really serious mission and the characters are known for their carefree and relaxed vibes ("yurui"). The yuru-chara are so popular that there is an event called Yuru-chara Grand Prix that takes place for them every year.
The most famous yuru-chara is Kumamon, from Kumamoto Prefecture. It is popular both inside and outside Japan and its hallmarks are its red cheeks and its innocent air.
Another popular yuru-chara is Funasshi, a pear fairy from Funabashi in Chiba Prefecture. Funasshi's charm is in his peculiar movements and in his wonderful jumps. Thanks to the efforts of this character, Funabashi pears, the main product of that city, have become known in Japan. Thanks to the great popularity of Funasshi, many kawaii Funasshi items are sold in stores.
Recently Zu-Shi-Hokki, a yuru-chara from Hokuto in Hokkaido, has received attention for its kimo-kawaii nature. Zu-Shi-Hokki is a piece of anthropomorphic white clam sushi, the local specialty of Hokuto. Despite his unpleasant appearance, Zu-Shi-Hokki has an inexplicable charm.
Harajuku, la Tierra Santa kawaii
For over 35 years, Harajuku has been at the forefront of fashion for the young generation. Takeshita Street is particularly famous with rows of popular boutique stores full of trendy people, while Laforet is the central department store where you can find the main fashion brands in the area. Thanks to the influence of fashion magazines, Harajuku fashion is recognized as the basis of kawaii and comes in a range of diverse and imaginative styles.